Oisín Murphy – Banjo/Mandolin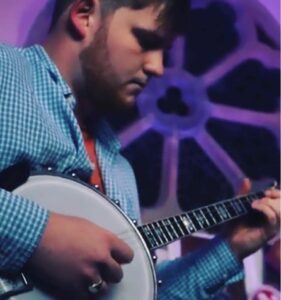 From the village of  Emyvale in Co. Monaghan, Oisín is an established and Highly acclaimed banjo and mandolin player on the Irish traditional music scene. As a recent honours graduate in music from the University of Ulster, Oisín has also performed throughout Ireland and rest Europe extensivley. He has also toured England and performed in UAE. From an early age, Oisín has competed and performed with great success at various fleadh, feis and festival, and held in high acclaim from peers and enthusiasts alike.
Oisin shall be sharing tunes that he has collected on his musical journey thus far, with influences from various banjo players across the country with emphasis on the musical style & repertoire of his native Monaghan/Tyrone/Fermanagh border region.